Patrons
We were thrilled when His Excellency General the Honourable David Hurley AC DSC (Retd),
Governor-General of the Commonwealth of Australia
and Her Excellency Mrs Linda Hurley agreed to become the Children's Book Council of Australia's official patrons.
More information on the role of Govenor-General can be found
here
.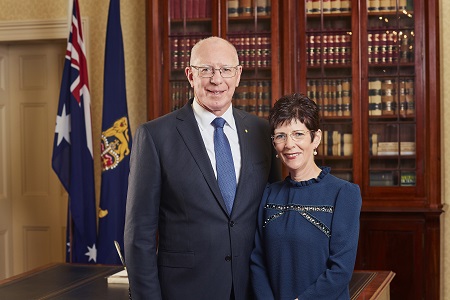 Corporate Partners
As a not-for-profit volunteer-run organisation, helping to create a literate, educated and creative Australia would not be possible without the invaluable support of our corporate partners.
We would like to sincerely thank our corporate partners for working with us through long-term, strategic and mutually-beneficial partnerships to support children's book creators and to bring words, images and stories into the hearts and minds of Australian children.
Becoming a Partner
When you partner with us you are directly supporting the work of a highly respected organisation that has had a profound impact on Australian literacy levels across multiple generations.
Partnership will provide your organisation with opportunities to engage and build key relationships with our incredibly diverse network including young readers and their parents, teachers, librarians, early childhood educators, writers, illustrators, publishers and booksellers.
For more information on partnering with the Children's Book Council of Australia, please contact our National Office on 1300 365 922 or email -admin@cbca.org.au-.
More about our Valued Corporate Partners
The Book Curator
The Book Curator is an independent Australian membership service for school libraries, owned by Rowena Beresford, who is also Managing Editor of The Book Curator magazine. Rowena and her team are passionate about the important role librarians and their staff play in connecting readers with the experience, enjoyment and educational potential of books and are committed to supporting them in their role.
The Book Curator's Guide to the CBCA Book of the Year Awards offers detailed reviews of the books in every category of the Awards (notable and shortlist), including the Eve Pownall Award for Information Books and CBCA Award for New Illustrator (formerly the Crichton Award). Use it to streamline your purchasing decisions, identify the best titles to use in class and as an ongoing resource for matching readers with books they'll love.
"We are delighted to be partnering with The Children's Book Council of Australia to help support and promote the CBCA Book of the Year Awards and CBCA Book Week. Developing literacy skills and a love for reading in the next generation is both vitally important and life-changing. We are committed to doing all we can to help support that goal." Rowena Beresford, Editor - The Book Curator

Echelon Productions (Trading as Perform! Education)
Perform! Education is a multi award-winning producer of educational theatre for primary schools with 15 years of experience in creating specialty educational musicals, which have been performed for millions of students internationally. Their musical incursions cover topics such as CBCA Book Week, National Science Week, Financial Literacy and Cyber Safety. Visit their website for more information on their 2021 CBCA Book Week in schools production titled Bigger, Better, Brighter and to book an live or virtual incursion.
Littlescribe
What started as an app to turn children's handwritten stories into books, is now an award-winning writing program. Littlescribe runs the Mini-Writing Festival, Australia's largest online interactive writing festival for schools, collaborating with some of the country's best-loved children's authors and illustrators. The Festival shares CBCA's 2022 Book Week theme Dreaming with eyes open… and is the perfect lead up to Book Week.
Focussed on bringing purpose to writing, Littlescribe's programs include curriculum-aligned resources that support educators to teach writing, as well as free tools to help create and publish original books.
We believe every child has a story worth telling, and with Littlescribe's programs and platform, every child can be a published author. To learn more about inspiring the next generation of writers, go to www.littlescribe.com Happy scribing!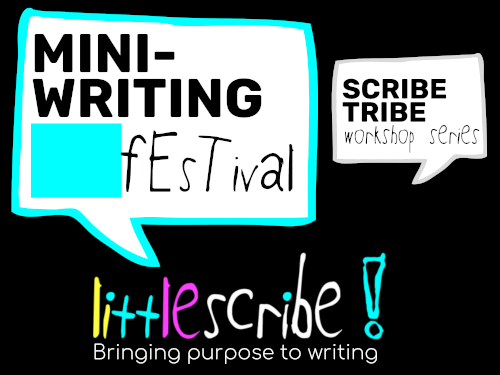 National Centre for Australian Children's Literature
Formerly the Lu Reeves Archives, the National Centre for Australian Children's Literature is a comprehensive collection of books, manuscripts, artwork and other resources about authors, illustrators, publishers and their creative works. The Centre's mission is to enhance the appreciation of Australian children's literature by collecting, preserving and making available resources through programs, events and exhibitions.
Primary English Teaching Association Australia (PETAA)
The PETAA is a national, not-for-profit professional association supporting primary school educators in the teaching and learning of English and literacies across the Australian curriculum.
The CBCA and PETAA both recognise the importance of the continuing development of quality Australian children's literature and acknowledge the critical role it plays in teaching children to read and write. To assist in that endeavour, CBCA and PETAA have identified several opportunities to support each other in their missions, and to help connect their respective members to a wider array of services, resources, and professional learning opportunities.
"This agreement formalises a long term strong relationship between the two associations which augers well for English literacy outcomes in primary schools." Associate Professor Robyn Cox, PETAA President.
Street Library Australia
The sharing of stories has connected people for thousands of years. And yet today, many of us are more caught up in sharing "Insta-stories" than we are in genuine stories. Street libraries are an antidote to this. At a time when so much of our lives have become digitised, these tiny
vestibules of literary happiness are able to surprise and delight the lives of those who stumble across them and the books that line their shelves. With many people feeling more and more isolated, the sharing of books through our Street Libraries connects and inspires people where
it's needed most.
Vinnies
Fondly referred to as 'Vinnies', The St Vincent de Paul Society is an international charitable organisation which assists people experiencing poverty and inequality and works to shape a more just and compassionate society.
The CBCA is proud to support Vinnies through the donation of books from past CBCA Book of the Year Award Notables and Short Lists. These books are distributed by Vinnies to families in need as part of family assistance packs and Christmas hampers.
"It's important for us that we can provide struggling families with more than just food or clothing, this type of donation allows us to do that by helping parents bring a smile to the faces of their children. These books will be given a new life on the bookshelves and in the bedrooms of children in need across our city." Ray O'Donnell, Executive Officer Brisbane Diocese, St Vincent de Paul QLD.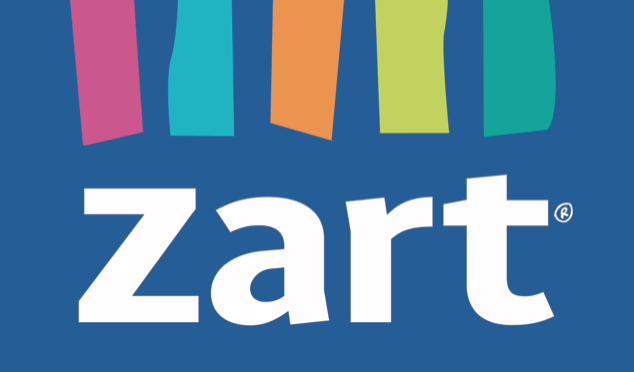 Zart Art
The team at Zart believes the arts is vital to the cognitive and creative development of young people, and valuing educators and their role in this process is their priority. Zart Education is firmly committed to delivering relevant, engaging and meaningful learning programs and has been working closely with teachers for thirty years. Their team includes professional educators, industry experts and contemporary Australian artists. They believe in arts learning, art making and art fun!
Zart publishes a CBCA Book Week handbook filled with art activities based on the CBCA Book Week theme and shortlisted Early Childhood and Picture Books. This can be purchased via their online store. They also run onsite and online Book Week workshops celebrating the important relationship between illustrations and text with activities for the CBCA Shortlisted Early Childhood and Picture Books.
"For so long now, the Children's Book Council of Australia and CBCA Children's Book Week have supported art teachers, classroom teachers and librarians in fostering the love of Australian literature by capturing the imagination of young people. The value is immeasurable. It encourages creative, informed and positive social engagement by highlighting the importance of storytelling. Zart is a very proud partner of the Children's Book Council of Australia." Nic Plowman, Education Manager, Zart Education