Book of the Year Judges
It is a great privilege to have such a wealth of of talent, knowledge, and professional practice and industry experience in our judging panel. Our panels of judges sit for 2 year-long terms, within the category of their known speciality. They volunteer their time from the very moment the first books arrive on their doorstep, reading every entry and meeting at regular intervals throughout the year. Without their dedicated passion and attention to excellence in children's literature, our annual Book of the Year Awards would not be the success they are today.
The CBCA would like to thank the current incoming panel sitting for the 2024-2025 Awards term, and the many judges who have served before them. THANK YOU!
2024-2025 CBCA Book of the Year Awards Judges
Learn a little bit about the people comprising the current panel.
Older Readers Category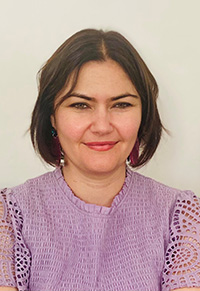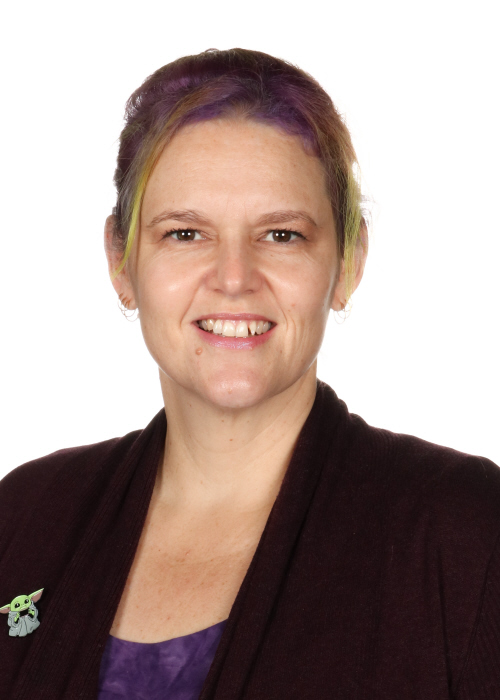 Tehani Croft
Tehani Croft is the Head of Library Services at a P-12 school west of Brisbane and a lifelong lover of books. She has been working in school libraries for almost two decades, has lectured in the librarianship field for several years, published articles in Access, ic3 and Connections, and has been a committee member for local ASLA and CBCA chapters. Tehani is passionate about school libraries and literature for young people, and has previously judged for the CBCA Book of the Year Awards, the WA Premier's Book Awards and the Aurealis Awards.
Tehani is on the Older Readers judging panel for the 2024 Book of the Year Awards only.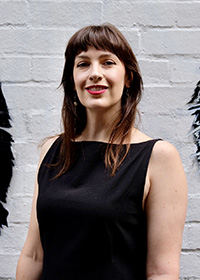 Julia Petricevic
Julia Petricevic is the Head of Library and Information Services at Genazzano FCJ College in Kew, Victoria. She has been working as a teacher librarian for nearly a decade, focusing on fostering in students a love for reading through discussion and social connection. She has written book reviews for Magpies and Viewpoint and has recently re-joined the committee for the Victorian branch of the CBCA, having previously served on the committee in 2015 - 2016. Julia is the author of a children's picture book, Shadowcat, featuring stunning illustrations by Anne Ryan.
Julia has helped students through the Shadow Judging process for several years and is excited to begin her journey as a Judge for the Older Readers category.
Colleen Caddey
Throughout her 40 year career in education Colleen has shared a love of reading and teaching reading through quality literature in schools across New South Wales and the Australian Capital Territory. Colleen has a Masters of Education (Teaching and Learning) and currently holds the position of Senior Officer, Literacy Specialist at Catholic Education Canberra Goulburn.  Her work with 56 schools across the sector involves supporting teachers in classes from Kindergarten to Year 10 to engage with and appreciate literature for inclusion in their planned teaching and learning.
She is looking forward to being able to contribute to the promotion of Australian authors and high quality Australian children's literature through participation in the judging process.  
Colleen is on the Younger Readers judging panel for the 2024 Book of the Year Awards only.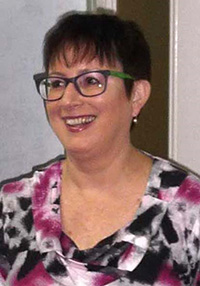 Cathie Tasker
Once a publisher and editor, Cathie Tasker has edited and commissioned over 800 books and now works as a creative writing teacher and freelance editor and project manager of picture books. She's passionate about books, reading and online learning.
Cathie has worked with Australia's leading trade and children's book publishers: Magabala Books, HarperCollins Publishers, Scholastic Australia and Koala Books. She judges literary awards for fun, and has worked with the CBCA, the Aurealis Awards, the NSW Premier's LiteraryAwards, the Lane Cove Short Story Award and others.
Cathie is well respected in the industry and was invited to update the Australasian content of The Oxford Companion to Children's Literature in 2015.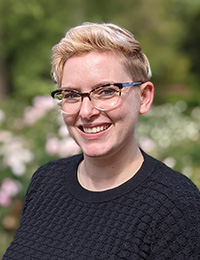 Ilona Urquhart
Ilona Urquhart is a Children's and Youth Services Librarian with the Geelong Regional Libraries. She has a PhD in Literary Studies from Deakin University, where she formerly taught classes on Children's Literature. Her love of libraries, books, and working with children led her to change her career focus and complete a Master of Information Studies (Children's Librarianship) through Charles Sturt University. Ilona also reviews YA fiction and Adult Thrillers and Crime Fiction for Books + Publishing. She is an avid reader of a wide range of books and is thrilled to be a CBCA Judge in the Younger Readers Category.
Nola Allen
Nola Allen has worked in the library and education sectors in Western Australia for over 40 years, specialising in services for children and families. From 2004 to 2013, Nola was the Program Co-ordinator of the State Library of Western Australia's Better Beginnings Family Literacy Program. In this role she collaborated on the initiation, development and implementation of this award-winning statewide literacy program which promotes reading and book sharing with children from birth. With a special interest in the fields of children's literature, literacy and reading promotion, Nola has co-authored two children's books and writes for professional journals and publications. Nola has a Bachelor of Applied Science (Library Studies), is a long-standing committee member of the WA Branch of the Children's Book Council of Australia and a past CBCA Book of the Year Eve Pownall award judge. In recent years, as a freelance consultant, Nola has worked as a research assistant for Edith Cowan University on early literacy projects, and with local governments and libraries on library programming and community publishing projects with families and young people.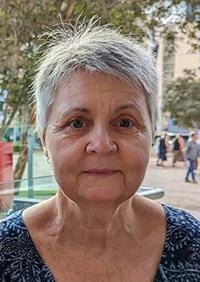 Kathryn Beilby
Kathryn Beilby is a qualified teacher and teacher librarian who currently works as a Library SSO in a small Catholic school in Adelaide, SA. Kathryn became President of the CBCA SA Branch late 2021 and continued in the role in 2022. She had been a committee member for several years prior to becoming President.
Kathryn is a regular reviewer of children's literature for ReadPlus and several Australian publishers. She loves the quality and diversity of Australian children's literature and enjoys sharing these wonderful books with her students and the wider community.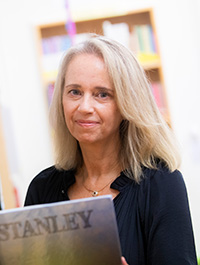 Bronwyn Joseph
(Primary) from Deakin University. When she joined Melbourne Grammar School working as a Teacher Librarian, she undertook post-graduate studies in children's literature, opening up new ways to analyse literature whilst also informing her teaching and the ways she shares literature. Bronwyn is dedicated to connecting young students to books that engage them and give them success. She is also a strong advocate for the use of picture books across all areas of the curriculum, encouraging and supporting teachers. Bronwyn is thrilled to be judging the Early Childhood Category
Bronwyn is on the Early Childhood judging panel for the 2024 Book of the Year Awards only.
Picture Book / New Illustrator Categories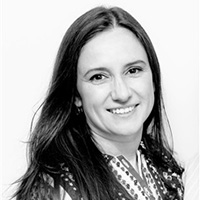 Natalia Bragaru
As a well-versed aficionado of children's literature, Natalia Bragaru's deep-set passion for picture books has earned her a respected voice in the field. Her current role as a Consultant Book Buyer at 'Lost in Books', a multilingual children's bookshop, allows her to inspire love for reading across languages, drawing upon her multicultural approach to literature and appreciation for aesthetic illustrations.
Natalia's insightful reviews and in-depth analysis of children's books, shared on her blog, Kids Book Explorer, have won a broad and appreciative readership. This passion for picture books is embodied in her impressive personal collection of over 1000 titles and more than 80 original illustrations from renowned international artists.
Possessing a Master of Art and Curatorship from the University of Sydney and serving as Director, Arts Investment Analysis at the Australia Council for the Arts, Natalia has a deep-rooted connection to the arts. This background underpins her valuable contributions to the Children's Book Council of Australia (CBCA), including her time as a committee member and Treasurer of the NSW Branch.
The experience she garnered at Pinerolo, the Children's Book Cottage run by Margaret Hamilton, along with her interactions with numerous children's picture book creators, has sharpened her expertise in illustration techniques, media, and styles.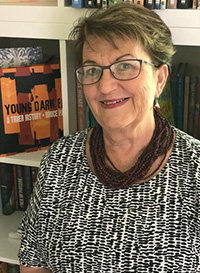 Sheryl Cootes
Sheryl Cootes has been teaching for over thirty years in schools in the Blue Mountains and western Sydney areas. She has been Teacher, Assistant Principal and Relieving Principal at Department of Education schools, most recently in the role of Assistant Principal at Bidwill PS, mentoring inexperienced teachers in the use of literature in the classroom and establishing a culture of 'reading for pleasure' among students. She is a recipient of the Minister's Award for Excellence in Teaching and the Australian College of Education Award for Outstanding Achievement.
Sheryl is passionate about engaging students with children's literature, conducting Book Clubs for senior students and challenging them to read forty books within a school year.
Sheryl is currently President of the Blue Mountains sub-branch of the Children's Book Council of Australia (NSW branch), a position she has held since 2015. She has established Little Free Libraries at ten locations in the middle and upper mountains, providing access to quality children's literature for the broader community.
Sheryl has recently been appointed School Programs Manager for WestWords, a significant provider of programs promoting literature development for young people in Western Sydney and the Blue Mountains.
Sheryl is on the Picture Book and New Illustrator judging panel for the 2024 Book of the Year Awards only.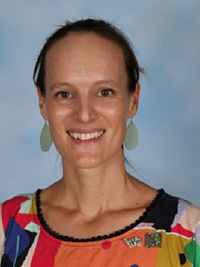 Lotte ten Hacken
Lotte has been a primary school educator for almost 20 years. She has a Masters in Teacher Librarianship and has been a TL since 2016. She works as a sessional academic teaching Masters of Education and pre-service teachers at University of Queensland. Her passionate belief in the transformational power of picturebooks inspired her to pursue a doctorate and she is currently a PhD candidate at UQ. Her research focuses on using picturebooks to stimulate dialogue and foster children's intercultural understanding and she is particularly interested in visual and critical literacy. Her favourite part of the year is Book Week and she especially enjoys having animated debates about the shortlisted book with her students (and anyone who will listen!). She is thrilled to contribute to the mission of the CBCA to celebrate and advocate for the value of stories through her role as a judge.
Fran Carson
How could we not Read, Grow and be Inspired by the wonderful non fiction books which are submitted each year for judging in the Eve Pownall category. As a teacher and Teacher Librarian for a number of decades in both government and Catholic schools, I have had the privilege of sharing many of these books with children. The high standard of both the information and illustrations displayed by books in this category has continued to grow and inspire each year. The visual appeal of these powerful Australian books is certainly a far cry from the information books of my childhood.
I have been the Secretary and an active committee member of the Central Coast, NSW Sub-Branch for over 25 years and a facilitator for the Shadow Judging initiative in 2022 and again this year. I have a Master of Applied Science (Teacher Librarianship) from CSU and am very excited to have the opportunity to be part of the Judging Panel for the Book of the Year Awards.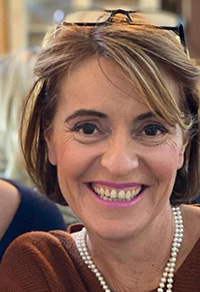 Kathryn Eyre
Kathryn is a passionate believer in the power of literature to enhance our society and improve educational outcomes. Kathryn is Head of Library at The Pittwater House Schools, NSW and has been an educator for over 20 years. Her teaching experience includes positions in Japan, England and Australia and she has taught across the different sectors of education, Government, Catholic and Independent. She has long been a devourer of books and is currently a reviewer for the NSW Premier's Reading Challenge year 7-9 booklist. She is surrounded by young adults each day and is acutely aware of their reading styles and habits. Kathryn is keen to support the wonderful work of the CBCA in the capacity of judge.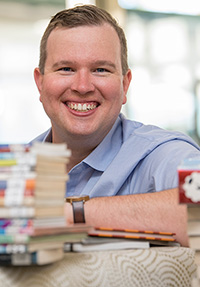 Alex Wharton
Alex Wharton is Head of Middle School at Carinya Christian School, Gunnedah. He is a proud and award-winning classroom practitioner, having taught in a variety of primary and secondary school contexts in metropolitan and rural areas around NSW. Alex is a Director with the English Teachers Association NSW and is a presenter/writer for the Australian Association for the Teaching of English. He was the inaugural Copyright Agency Reading Australia Fellow and a recipient of a national Commonwealth Bank Teaching Award. Alex has served as the Secretary for the Dorothea Mackellar Memorial Society and is an active member of the LoveOzYA Committee. He has been a judge for Red Room Poetry, the Queen's Commonwealth Essay Competition, and the NSW Premier's Literary Awards.
Alex is on the Eve Pownall judging panel for the 2024 Book of the Year Awards only.