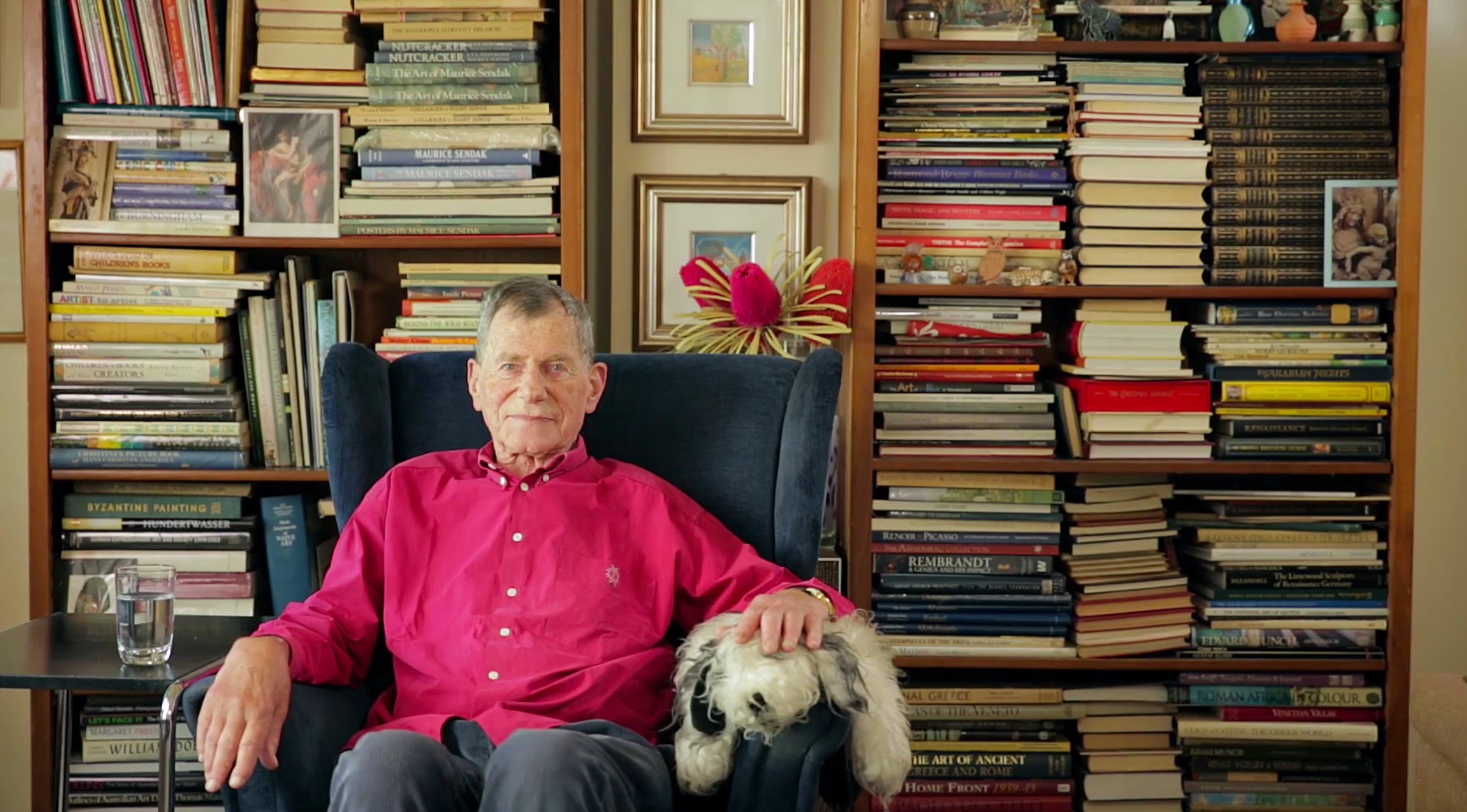 Albert Ullin OAM was a passionate advocate for children's literature, supporter of Australian illustrators, and the founder of Australia's first specialist children's bookshop, The Little Bookroom. He received the Dromkeen Medal in 1986 and the Medal of the Order of Australia for services to children's literature in Australia and beyond in 1997.
Ullin was born in Frankfurt, Germany on 29 April 1930 and travelled with his family to Australia, via Italy, arriving in Melbourne in 1939. His life-long love of children's literature stemmed from a childhood filled with books and a mother with a particular interest in art and fairy tales. One of his fondest memories is of his mother reading Hans Christian Andersen's The Snow Queen to him. It became one of his favourites, not only for its story but also for its captivating illustrations.
Years later, after studying literature and working in all aspects of the book trade in Australia and internationally, Ullin achieved his ambition to open the country's first specialist retail children's bookstore. The Little Bookroom opened in October 1960 and was named after a collection of stories and verse by Eleanor Farjeon. Ullin's letter to Farjeon seeking permission to name his bookshop after her works is with his collection of original children's illustrations, which he later donated to the National Gallery of Victoria.
As a champion of children's literature, Ullin supported and mentored many emerging Australian authors and illustrators including Ron Brooks and Peter Pavey. He was also recognised overseas and formed personal friendships with international children's book creators such as Maurice Sendak and Tomie dePaola.
Ullin was an ardent supporter of the Children's Book Council of Australia and held various positions (including Branch President) within the CBCA Victoria Branch between 1979 and 1988. He also served as judge on both the Victorian Premier's Literary Award and the CBCA Crichton Award for New Illustrators. In 2009, he was awarded the Leila St John Award by CBCA Victoria and an honorary lifetime membership, in recognition of his services to children's literature in Victoria.
Albert Ullin will be remembered as a kind and generous soul, appreciator of beautiful illustration and extraordinary pioneer in children's literature.
Image credit: The Wheeler Centre, Victoria
* * * * *
View all news items