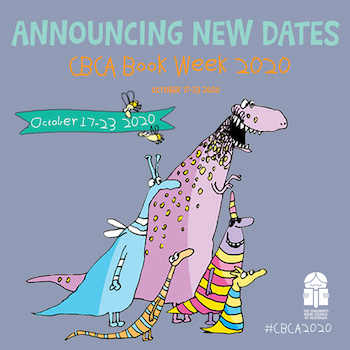 Good news! CBCA Book Week 2020 will now be held in October on the following dates: OCTOBER 17-23 2020
These later dates will apply in 2020 only, recognising the exceptional circumstances of the COVID-19 pandemic. From 2021, the CBCA expects that the annual Book of the Year Awards and CBCA Book Week will revert to their normal schedule of the Awards announced on the third Friday in August, with CBCA Book Week commencing the following day.
We made this decision taking into account all of our stakeholders: our members including schools and libraries, the creator community and the publishing and bookselling industries.
The CBCA is committed to remaining relevant and dynamic in a very challenging business, arts and community environment. We will embrace every opportunity to continue our work celebrating Australian children's literature and supporting our stakeholders to do this.
* * * * *
View all news items