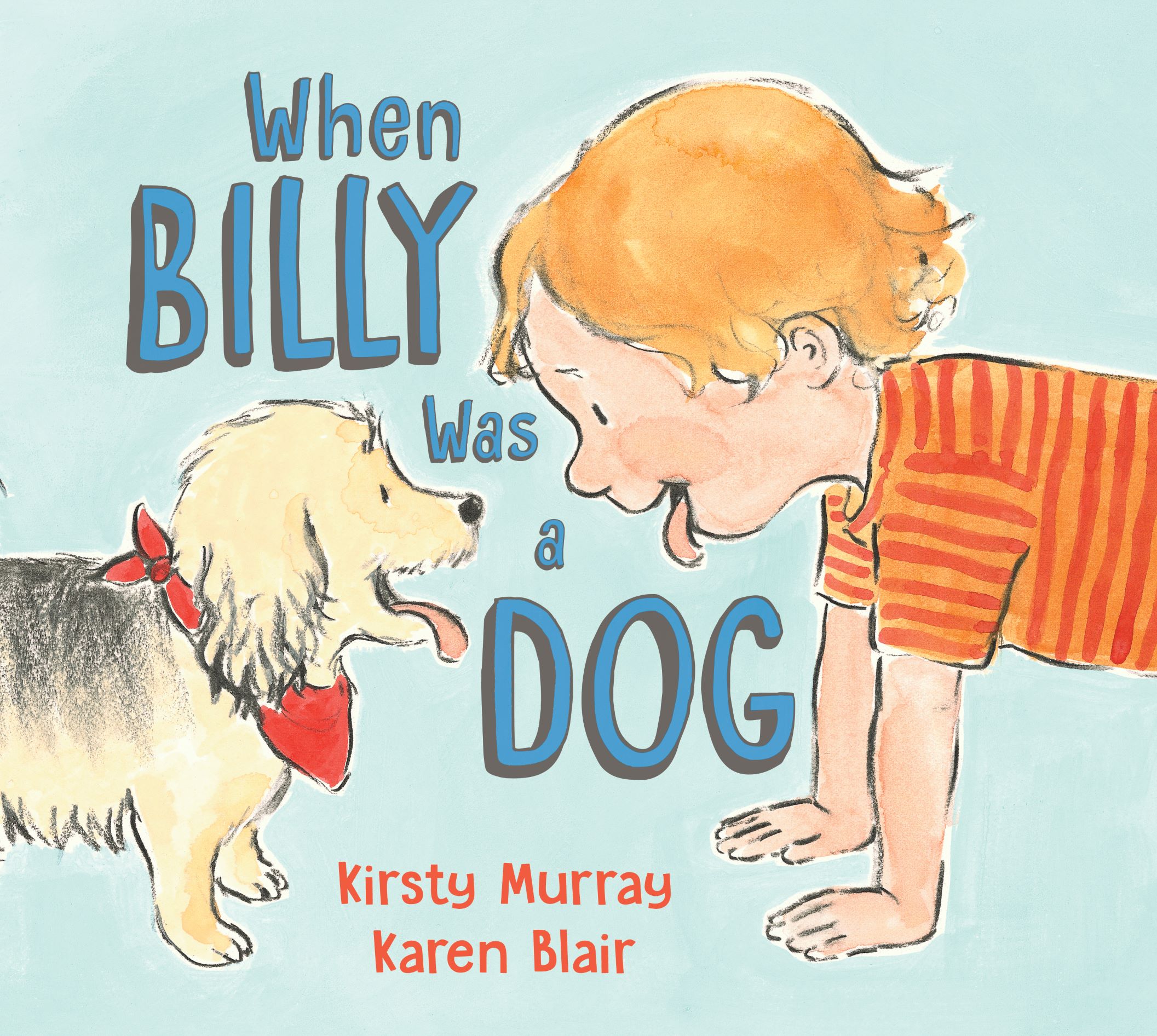 Author: Kirsty Murray
Illustrator: Karen Blair
Publisher: Allen & Unwin
ISBN: 9781760631826
The publisher says...
'Can I please, please, please have a dog?' asked Billy. 'Would you walk it every day and wash it if it got dirty?' 'I would, I promise!' said Billy. Billy wants a dog. He really really really wants one. Billy's parents aren't so sure. So one morning, Billy takes matters into his own paws.
The CBCA judges say...
A great read, blending a relatable story with enchanting illustrations to create a book with universal appeal. With Billy unable to own a puppy he does the next best thing and decides to be a puppy with some laugh-out-loud results. The author and illustrator have worked closely to produce familiar scenes (the dilemma of owning a pet) and make the characters appealing and believable. The illustrator has mixed charcoal, watercolour and gouache to depict Billy, his family and where they live. Facial expressions and body language portray the characters' range of emotions and feelings. The bright, appealing front cover image immediately attracts and engages young readers. The book's well balanced layout includes high-quality designed pages, text and illustrations and endpapers that tie in beautifully to the story. Young readers will identify with the important themes of family, perseverance and responsibility adding meaning to the story. Dialogue is convincing and believable with repetition of the word 'Woof' inviting participation. Elements of humour present in both the text and illustrations. The heart-warming ending provides a solid, satisfying resolution to a highly age appropriate story.
Our Reading Time reviewers say...

Click here to read the Reading Time review
Teaching Notes for the book…
The publisher has generously made teaching resources available for this book. Click on the icon below to view these resources.