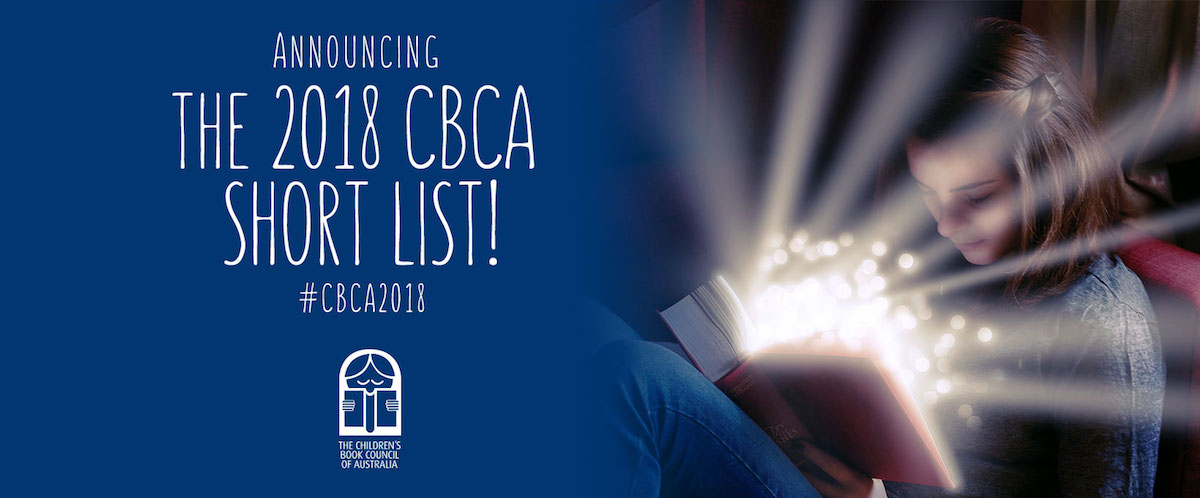 The Children's Book Council of Australia (CBCA) today announced the Short List for the 2018 CBCA Book of the Year Awards.
The CBCA Book of the Year Awards are the longest running book awards in Australia. From the small list of books entered in 1946, the judges this year received 444 books for consideration and have described the entries as highly original and diverse with a stellar list of potential winners.
'The 2018 Short List showcases a range of stunning illustrative and writing styles with broad appeal for readers,' said CBCA National Chair, Professor Margot Hillel OAM.
'Themes this year include journeying, resilience and acceptance,' Hillel said, 'with stories that reflect the world around us, and demonstrate an openness to interpretation that should invite discussion and reflection.'
The CBCA supports Australian authors and illustrators of books for young readers. These esteemed awards are extremely influential in children's publishing and bookselling, providing information about quality children's books for schools, libraries and the community at large.
The categories judged are:
CBCA Book of the Year: Older Readers
CBCA Book of the Year: Younger Readers
CBCA Book of the Year: Early Childhood
CBCA Picture Book of the Year
The Eve Pownall Award
The CBCA Book of the Year Awards will be announced and presented in Brisbane at noon on Friday August 17, 2018. Along with the category winners, the Crichton Award for New Illustrators will also be announced at the ceremony.
The full list of 2018 Short List books can be found here.
* * * * *
View all news items