Introducing your Conference 2022 Guest Speakers
Sami Bayly
Sami Bayly is a natural history illustrator based in Tamworth, NSW, who loves all things weird and wonderful. She finds the beauty and importance of all animals regardless of their appearance, and hopes to share her appreciation with others.
Sami's first book, The Illustrated Encyclopaedia of Ugly Animals, won the Children's Indie Book of the Year Award and the Australian Book Design Award for Younger Readers. It was a CBCA Honour Book and was shortlisted for an ABIA Book of the Year for Younger Children and longlisted for the ABA Booksellers' Choice 2020 Book of the Year Awards. Her second book, The Illustrated Encyclopaedia of Dangerous Animals, was a CBCA Honour Book, an ABIA Book of the Year for Younger Children, won an Australian Book Design Award for Younger Readers and was shortlisted for the Children's Indie Book of the Year 2020. Sami's most recent book, The Illustrated Encyclopaedia of Peculiar Pairs has been shortlisted for the CBCA Eve Pownall Award and longlisted for Children's Indie Book of the Year Award.
To keep up to date you can follow Sami on Instagram: https://www.instagram.com/samibayly/
Jordan Collins
Jordan Collins is in their second year of tertiary education. They have won several awards for their poetry. Where is Jordan's first book, a passionate, personal and political picture book that calls out racism from an important new voice. For ages 10-14.
Jane Godwin
Jane Godwin is the highly acclaimed and internationally published author of many books for children and young people, across all styles and ages. Children's Publisher at Penguin Books Australia for many years, Jane was the co-creator with Davina Bell of the Our Australian Girl series of quality historical fiction for middle readers. Jane's books include her novels Falling From Grace, As Happy as Here (a CBCA Notable Book) and When Rain Turns to Snow (shortlisted for the CBCA Book of the Year for Older Readers and for the Prime Minister's Literary Awards) and picture books Go Go and the Silver Shoes (illustrated by Anna Walker), The Silver Sea (with Alison Lester and patients at the Royal Children's Hospital, Melbourne) and Watch This! (with designer Beci Orpin and photographer Hilary Walker). Jane is dedicated to pursuing quality and enriching reading and writing experiences for young people, and spends as much time as she can working with them in schools and communities and running literature and writing programs.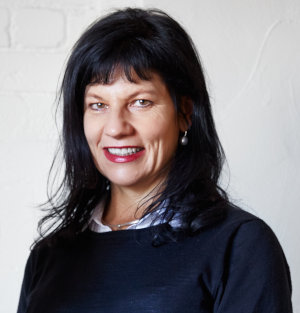 Kate Foster
Kate Foster is a new voice in Australian children's books, with an authoritative, genuine and important take on childhood autism and depression – and like the best authors, Kate finds the hope in hopeless situations, which is so important for young readers. See Kate introduce Paws.
Nicole Gill
Nicole Gill is a Tasmanian author, environmental writer and conservation dog handler. Her writings on nature, humans and other animals have featured in The Monthly, Island, The Guardian, Good Weekend Magazine and in multiple editions of The Best Australian Science Writing. She was shortlisted for the 2016 Bragg UNSW Press Prize for Science Writing, and her first book for children, Animal Eco-Warriors: Humans and Animals Working Together to Protect Our Planet was published in 2017. She has a keen interest in the area of harnessing skilled animals' talents to obtain good conservation science outcomes. Her second book was published in April 2022.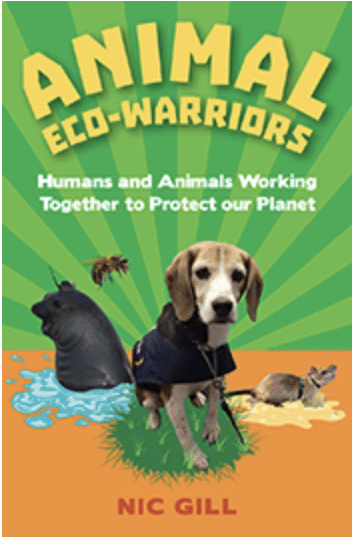 Gina Newton
Gina Newton is a passionate science communicator and advocate for conservation, especially for Australian threatened species. She has extensive experience in marine sciences and is dedicated to educating and engaging children in the natural world and showing them how unique and important our environment is, and what we can do to protect and conserve it.
Claire Saxby
Nobody can write narrative nonfiction better than Claire Saxby. Whether she is writing about the natural world or Australian history, Claire completely immerses herself in research and remembers everything! Claire's work has won several awards including CBCA Honour Book, NSW Premier's Literary Award, SCBWI Crystal Kite Award, Environment Award for Children's Literature, an Educational Publishing Award and the Whitley Award multiple times. She is widely curious about just about everything and passionate about encouraging curiosity and wonder. A truly engaging speaker and a treasure of the children's book world. Watch Claire introduce Great White Shark
Lian Tanner
Lian Tanner's dreams are boundless. Writing across genres including adventure, fantasy, humour, mystery and poetic literature, her books have been enjoyed by children of all ages over many years. Her breadth of talent and experience, combined with her lively presentation skills, make her an ideal conference presenter.
Sue Whiting
Sue Whiting's background is a unique mix of teaching/literacy education, publishing and as an author for ages of children from babies to young adults. She has practical, first-hand knowledge of how to craft quality children's literature and is one of the best speakers around. Watch Sue introduce Pearly and Pig and the Great Hairy Beast.