We Are Australians
Jandamarra Cadd
| | |
| --- | --- |
| Publisher: | Wild Dog Books |
| ISBN: | 9781742036328 |
| Awards Year: | 2023 |
| Category: | CBCA Award for New Illustrator |
Publisher Link: We Are Australians
Blurb
For those born in Australia, it's easy to take citizenship and its responsibilities for granted. But there is much more to being an Australian citizen than having a passport and the right to vote.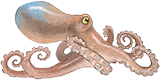 The Reading Time reviewers say...

Read the Reading Time review We are Asutralians.
Teaching Notes for this book...
The publisher has generously made teaching notes available for this book. Click on the icon below to download these resources.

Return to Shortlist Books 2023
---