The Raven's Song
Bren MacDibble & Zana Fraillon
| | |
| --- | --- |
| Publisher: | Allen & Unwin |
| ISBN: | 9781761065798 |
| Awards Year: | 2023 |
| Category: | Book of the Year: Younger Readers |
Publisher Link: The Raven's Song
Blurb
This is how we have to live now.
Shelby and her best friend Davy live quiet low-tech lives in a closed community that is made up of exactly three hundred and fifty kind, ethical people living on exactly seven hundred hectares.
When they climb through a hole in the perimeter fence to venture into the surrounding jungle, what they find is more astonishing than anything they could have imagined.
And when Shelby realises the terrible danger that is unfolding, it will take all of her daring and determination to ensure the past does not repeat itself.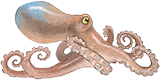 The CBCA judges say...
A stunning novel set in both the near and distant futures linked by the ancient motifs of the raven, the land and bog bodies preservation being the theme that ties everything together but never overshadows the characters' emotional journeys: Phoenix's loss and world in pieces, and Shel's discovery challenging everything she ever knew. Masterfully written and engaging, each object, action and word choice is purposeful. Pandemics, climate change and conservation, are the backdrop for this story, told in a way that never intrudes on the reader's journey and desire to explore the world. It provides parallels between our own reality and the resulting in an engaging and thought-provoking read.
The Reading Time reviewers say...

Read the Reading Time review The Raven's Song>.
Teaching Notes for this book...
The publisher has generously made teaching notes available for this book. Click on the icon below to download these resources.

Return to Shortlist Books 2023
---