The Greatest Thing
Sarah Winifred Searle
| | |
| --- | --- |
| Publisher: | Allen & Unwin |
| ISBN: | 9781761067655 |
| Awards Year: | 2023 |
| Category: | Book of the Year: Older Readers |
Publisher Link: The Greatest Thing
Blurb
It's the first day of Grade Ten, and Winifred is going to reinvent herself. Now that her two best (and only) friends have transferred to a private school, Win must navigate high school on her own. Luckily, she isn't alone for long. In art class, she meets Oscar and April. They don't look or act like the typical teenagers in her town: they're creative, a little rebellious and seem comfortable in their own skin in a way that Win can only dream of.
But even though Winifred is breaking out of her shell, there's one secret she can't bear to admit to April and Oscar, or even to herself - and this lie threatens everything. Win needs to face her own truths, but she doesn't need to do it alone. Through the healing power of clandestine sleepovers, op-shopping and zine publishing, Win finds and accepts what it means to be herself.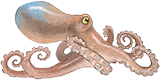 The CBCA judges say...
This gorgeous graphic novel depicts a semi-biographical retelling of the creator's own journey in high school, dealing with sexuality, gender, eating disorders and body image, mental health and self-harm. While it sounds overwhelming and dark, it somehow maintains a sense of joy throughout, with the engaging art style leavening the themes that underpin the story.
The characters leap off the page and the book somehow manages to be both entirely realistic while still dealing with big issues with sensitivity and hope.
.
Return to Shortlist Books 2023
---