Snap!
Anna Walker (Illust: Anna Walker)
| | |
| --- | --- |
| Publisher: | Scribble Kids' Books |
| ISBN: | 9781922585387 |
| Awards Year: | 2023 |
| Category: | Book of the Year: Early Childhood |
Publisher Link: Snap!
Blurb
Tap, tap tap …
Frog thinks there's no one else in the forest, but you never know what's just around the corner …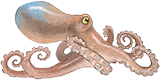 The CBCA judges say...
Anna Walker has cleverly created a humorous, energetic, and playful tale of a frog's adventure through the jungle and the unexpected creatures it meets along the way. It is immediately relatable to young children, with its minimal, simple and direct language that perfectly evokes the sensory world of the frog and the other creatures in it. The tactile front cover is bright and engaging, with the little frog literally leaping off the front and into the narrative. The endpapers extend the storyline, and the text is creatively positioned on the page, like the movement of text mirroring the animals' actions, which adds interest and catches the eye. The story's pace is maintained by the illustrations and humour introduced by the near misses of the frog as it narrowly escapes the dangers around it. While the predominantly green pages immerse the reader into the setting of a jungle, the illustrations are varied in design and colour and are offset by a clever use of texture using collage techniques on such things as tree trunks, water, and birds' feathers. This is a picture book that will bring joy and demand repeated rereading, whilst also offering the opportunity to join in with the story.
Return to Shortlist Books 2023
---