| | |
| --- | --- |
| Publisher: | Allen & Unwin |
| ISBN: | 9781761067846 |
| Awards Year: | 2023 |
| Category: | Book of the Year: Younger Readers |
Publisher Link: Runt
Blurb
You don't have to carry the weight of the world in your tool belt.
Annie Shearer lives in the country town of Upson Downs with her best friend, an adopted stray dog called Runt. The two share a very special bond.
After years evading capture, Runt is remarkably fast and agile, perfect for herding runaway sheep. But when a greedy local landowner puts her family's home at risk, Annie directs Runt's extraordinary talents towards a different pursuit - winning the Agility Course Grand Championship at the lucrative Krumpets Dog Show in London.
However, there is a curious catch: Runt will only obey Annie's commands if nobody else is watching.
With all eyes on them, Annie and Runt must beat the odds and the fastest dogs in the world to save her farm.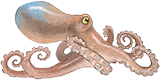 The CBCA judges say...
The plot and characters are presented simply, yet they are complex, strong, witty, and evoke a reflection on life's meaning, purpose and what is truly important. This book is about the struggles of country life but also about community and how it rallies around a girl and her dog. Annie's attempts to fix everything are good natured and her eventual realization that not everything needs to be fixed is heartfelt and well earned. The use of language and humorously named villains have the reader cheering for Annie and Runt's success. This delightful story of human spirit, family love and communal support is perfect for the Younger Readers age group. The beautiful hardcover, dust jacket, endpapers and delightful illustrations make this an instant favourite
.
Teaching Notes for this book...
The publisher has generously made teaching notes available for this book. Click on the icon below to download these resources.

Return to Shortlist Books 2023
---