Lionel and Me
Corinne Fenton (Illust: Tracie Grimwood)
| | |
| --- | --- |
| Publisher: | New Frontier Publishing |
| ISBN: | 9781922326607 |
| Awards Year: | 2023 |
| Category: | Book of the Year: Early Childhood |
Publisher Link: Lionel and Me
Other Link: Tracie Grimwood, illustrator
Blurb
When Lionel arrives, Maverick is unimpressed.
Is there enough love to go round for the two of them?
A delightful book that celebrates inclusion and friendship.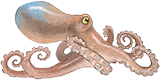 The CBCA judges say...
The theme of the younger/new addition to the family is highly relatable to the age level of this audience, adding the themes of an animal protagonist/antagonist and animal angst. The title and imprint pages cleverly set up the conflict and tension before the narrative begins. Narrated by the dog Maverick, the language is simple and clear, with lovely pauses and bold words for directed emphasis and expression. Many young children may be able to identify with Maverick's emotions, allowing them tor self-reflect and connect. Whilst this book is about a pet dog learning to accept a new puppy into the household, it would also provide a very useful tool in supporting discussions about a new family member, and the mixed feelings that come with this. The narrative arch is well-sustained and draws the reader in, leading to a perfectly pitched and delightfully surprising resolution. The pencil and watercolour illustrations are beautiful, full of movement, and perfectly convey the mood and emotions.
Teaching Notes for this book...
The publisher has generously made teaching notes available for this book. Click on the icon below to download these resources.

Return to Shortlist Books 2023
---