Completely Normal (and Other Lies)
Biffy James
| | |
| --- | --- |
| Publisher: | Hardie Grant Children's Publishing |
| ISBN: | 9781760508746 |
| Awards Year: | 2023 |
| Category: | Book of the Year: Older Readers |
Publisher Link: Completely normal and other lies
Blurb
Love has rules. So does grief. And Stella Wilde's about to break them all.
Stella Wilde is secretly in love with the hottest guy in school, Isaac Calder. He seems to love her back, but there's a problem – he already has a girlfriend, the gorgeous Grace Reyes.
When Isaac is killed in a car accident, the entire school is turned upside down with grief. And while Grace can mourn publicly, Stella has to hide her feelings to stop people from finding out about her and Isaac being more than friends.
But how long can Stella keep lying – to herself and everyone else? And when the truth finally comes out, how will it affect her newfound friendship with Grace?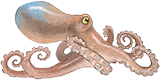 The CBCA judges say...
An authentic, sensitive story of love and grief in all types of relationships, and the power of true friendship. This story feels utterly real in so many ways, whether it's the cavalier and off-the-cuff humour in the face of despair, or the genuine friendship and family interactions in their swings and roundabouts. The conceit of the situation is unusual but authentically explored, and the characters are presented through their thoughts and actions, not coarse language or extreme behaviours - they are all very normal and believable. The inclusion of social media as a plot element provides a realistic atmosphere without overshadowing the main themes. The positive representation of counseling for not just major issues but just general "life" is extremely valuable, and not something often seen in young adult fiction. It was gratifying to see characters come to understand how the behaviour of themselves and others has an impact, even in the face of such strong emotions (which are never dismissed).
The Reading Time reviewers say...

Read the Reading Time review Completely Normal (and Other Lies).
Return to Shortlist Books 2023
---