Amazing Animal Journeys
Jennifer Cossins (Illust: Jennifer Cossins)
| | |
| --- | --- |
| Publisher: | Hachette Australia |
| ISBN: | 9780734421432 |
| Awards Year: | 2023 |
| Category: | Eve Pownall Award |
Publisher Link: Amazing Animal Journey's
Blurb
Did you know that Arctic terns have the longest migration of all birds, flying from the Arctic to Antarctica and back each year? Or that the wildebeest migration in east Africa is so vast it can be seen from outer space?
Come along on these amazing animal journeys!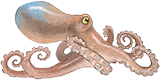 The CBCA judges say...
Another beautifully illustrated, researched and presented book of the standard we have come to expect from Jennifer Cossins. Commencing with the stylish stencilled endpapers and with contextual information provided by the introduction, the readers are taken on a migratory journey of the trials and tribulations of 25 animal movements around the globe. The introduction provides excellent context, and the conclusion highlights the importance of conservation and the impact of climate change on migration journeys. The design and layout are consistent, with a double-page spread dedicated to each animal's journey and variety provided in style and colour palette of the exquisite accompanying illustrations.
The Reading Time reviewers say...

Read the Reading Time review Amazing Animal Journeys .
Return to Shortlist Books 2023
---